Supplier Communication Resources
Introduce and educate your suppliers on SmartCert and your automated process
Congrats

on your progress in streamlining cert management!

We've created a handy guide for introducing SmartCert to your suppliers. This next step is perhaps the most exciting, knowing you are about to deliver best-in-class, self-service tools! 
Here's how to get started
Make the
introduction
Send an email introduction using one of the email templates provided below.
Attach the SmartCert Overview and Set Up Instructions PDF.
Provide these instructions ahead of your rollout to give your suppliers advance notice and time to set up their account.

Send a reminder
and follow up
Options:
Update your signature with a notice/reminder.
Announce your new process in your newsletter, on your website and social media.
Provide an email reminder with details on your request/requirements.
Request a confirmation when they join the SmartCert network.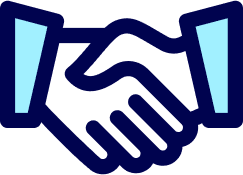 Use your
support team
For questions from your suppliers, you can:
Direct them to resources and support by sending a link to the help center.

(Copy and paste this link:

 

www.smartcert.tech/help-center/

)

Or forward/copy us on the email with support@smartcert.tech.
Use these templates to introduce your suppliers to your new process.
SmartCert Overview and Set up Instructions
Share this PDF to help your suppliers get familiar with SmartCert.
Use the form below to request support