Organize your certs in the cloud
Give your teams and customers the access and information they need, when they need it.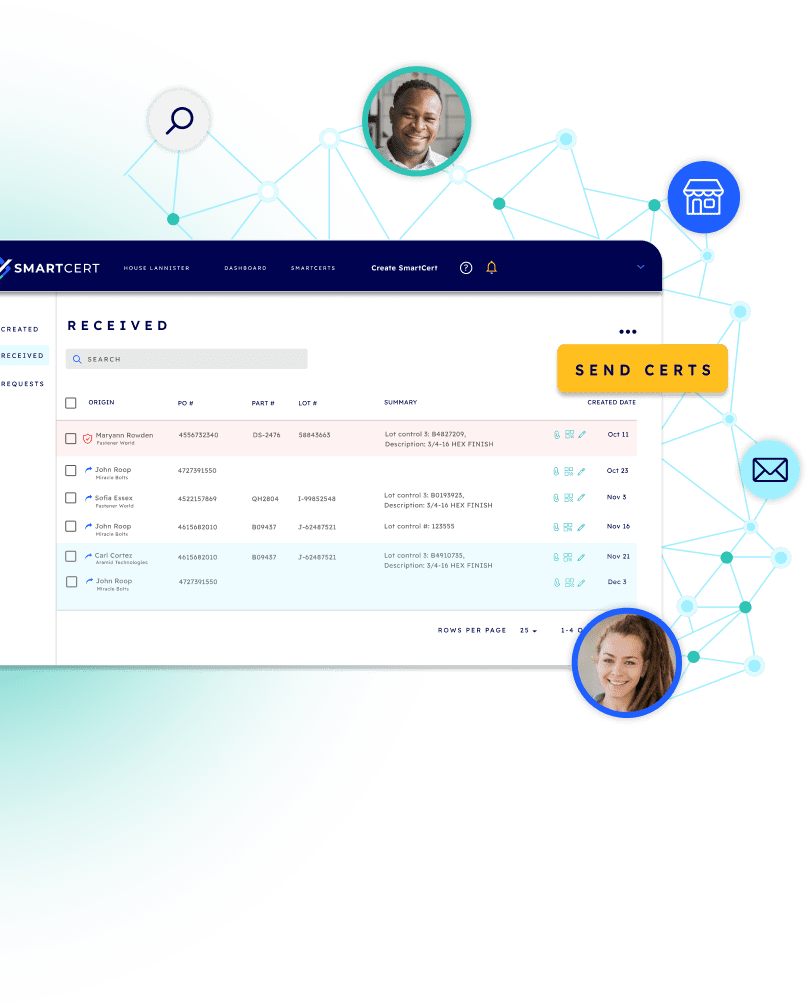 24/7 access to certs

Enable quick access to documents from a warehouse, on a job site, or at the time of assembly.
Streamlined collaboration
Improve communication and workflows with internal teams, vendors, and customers on the network built for certs.
Stronger and faster processes
Cut down on manual steps and automate routine tasks to spend less time managing certs.
Create stronger alignment

in your cert process
Visibility where you need it most

See when certs were received, processed, and sent, eliminating the burden on your quality team and giving sales the information they need to improve customer service response times.
Say goodbye to missing certs

Your standard process, digital certs, delivery automation, and shared dashboard eliminates the risk of missing paperwork and costly delays. Give your team more hours in the day to focus on the work that matters. 
Build a scale

Build the foundation you need to grow your teams and your business. Rise above labor shortages by leveraging an automated system that doesn't require legacy knowledge or digital acumen.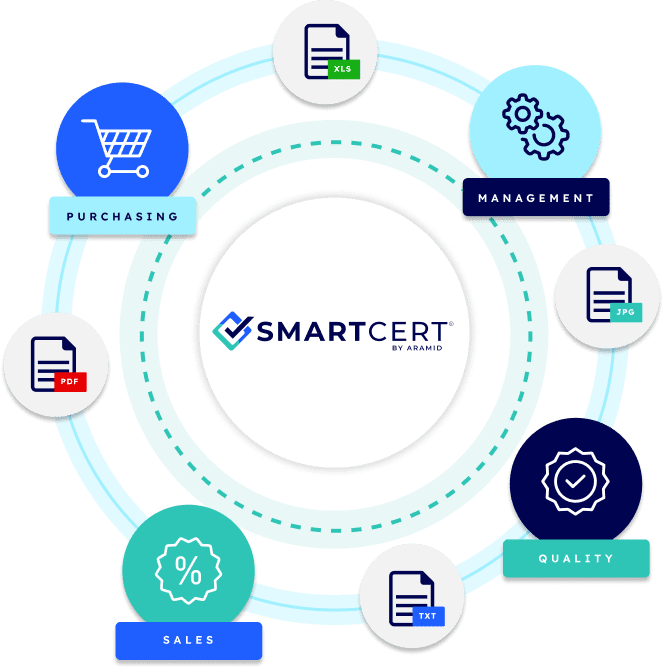 RELATED FEATURES you may be interested in
See what else SmartCert can do
Automated Receipt of Certs

Approve or Reject Certs

Cert Processing Tools

Cert Creation And Delivery

Traceability
Cloud Storage
Automated Receipt of Certs



Cert Creation and Delivery

Ready to streamline how
you manage your certs?
SmartCert has everything you need to seamlessly receive, manage, create, and share your certs. Book a discovery call today to get started.