Cert Creation and Delivery
Create and send certs easily, with 24/7 centralized access for your customers
Say goodbye to manual processes and lost certs and increase throughput and productivity with your teams.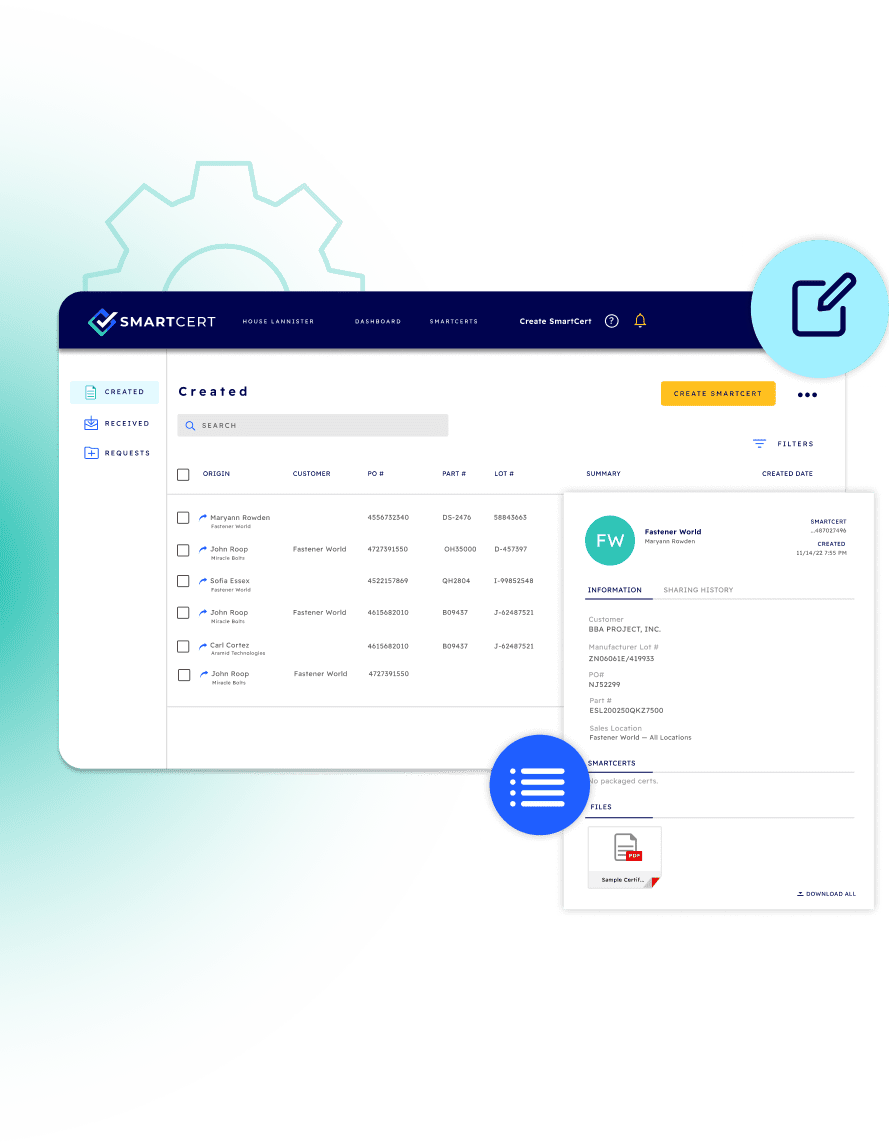 Move beyond email
Avoid the hazards of sharing and scanning large files and getting lost in a cluttered inbox. SmartCert gives real-time, digital access to your customers without the hassle.
Reduce the steps to build certs
Save time and money by quickly searching your dashboard to find the certs you need to send with a shipment.

Save money and trees
On average, companies spend $476 a day on paper and toner. SmartCert more than pays for itself in just a few months on hard costs alone.
Boost visibility and traceability
Streamline processes
Save hours each day by generating SmartCerts with the click of a button. Generate a Certificate of Conformance for a shipment with just a few clicks, and easily accommodate any customers who have specific cert requirements.
Keep certs with parts
A priority for SmartCert's founder, Lyndon Lattie, who spent 20 years in manufacturing and distribution, the SmartCert QR code makes certs accessible in a warehouse, on a job site, or at the time of assembly. Where and when you need it!
See when certs were sent and who received them
There's no longer the need to wonder if your certs were received only to be asked to resend them days later when someone else asks for a copy. SmartCert gives you the visibility you need to track internal processes and the delivery of certs to your customers, all with pinpoint accuracy.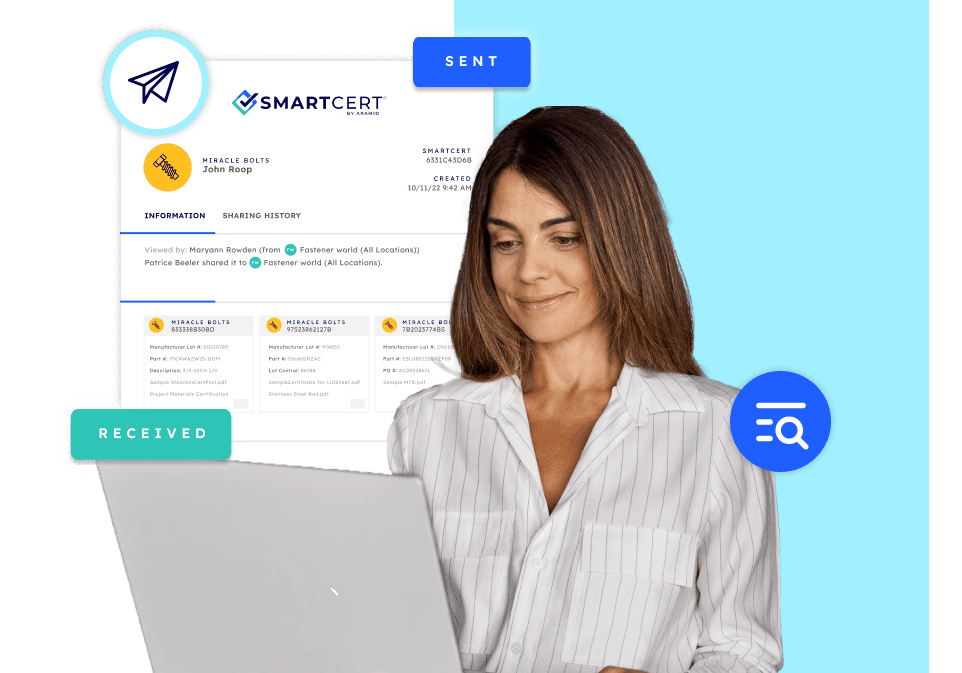 RELATED FEATURES you may be interested in
See what else SmartCert can do

Approve or Reject Certs

Cert Processing Tools
Centralized Dashboard

Traceability
Cloud Storage

Enhanced Security




Ready to streamline how
you manage your certs?
SmartCert has everything you need to seamlessly receive, manage, create, and share your certs. Book a discovery call today to get started.