Create and deliver transparency, trust, and peace of mind
Demonstrate the right certs reached the right person at the right time with a highly visual cert management process.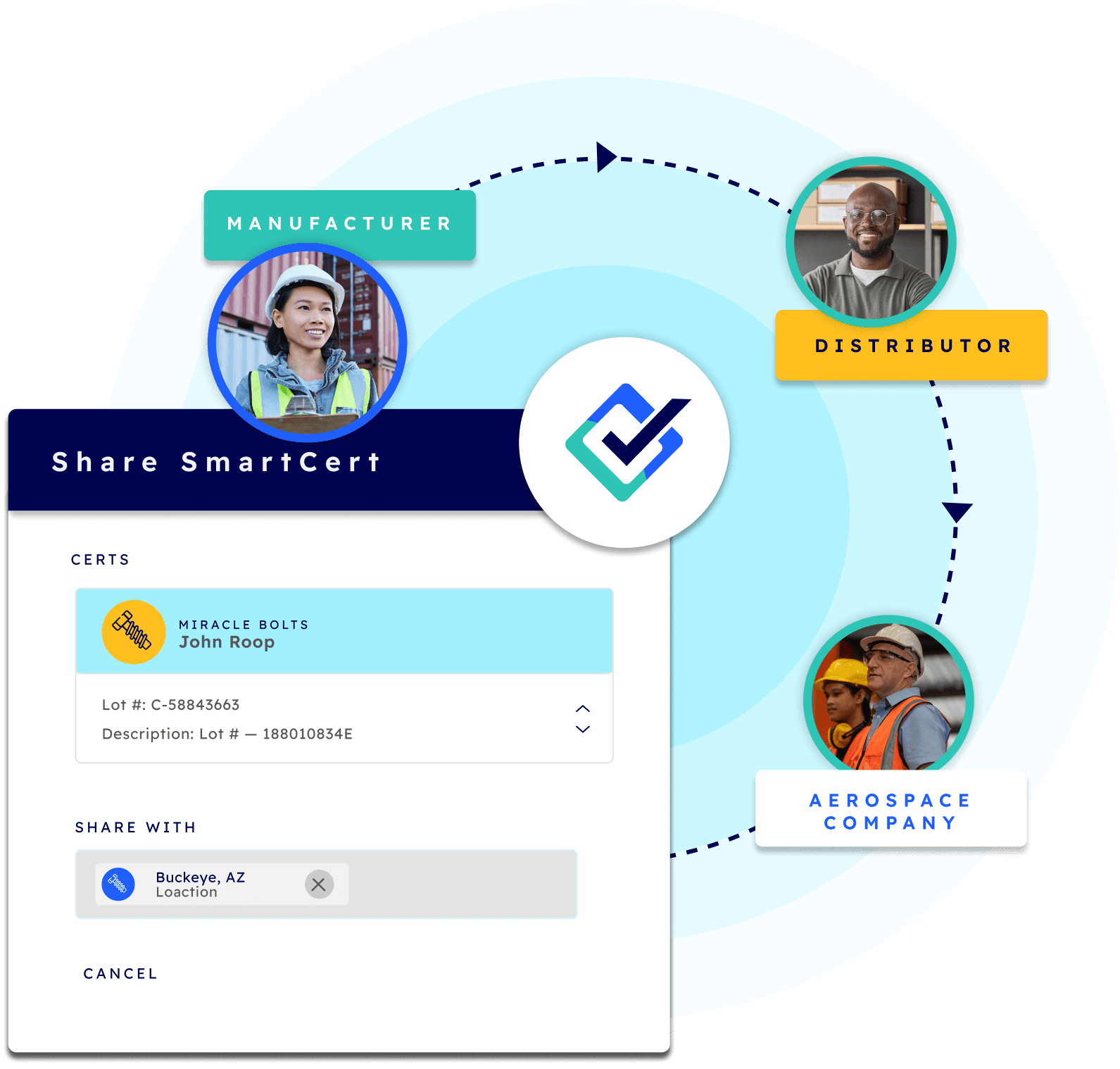 Ensure quality and safety
Maintain high quality standards and easily track and review the certs for the product you buy and sell.

Maintain compliance with industry regulations
Eliminate risk and strengthen your internal processes to drive business growth as a trusted vendor.

Reduce costs with recalls and rework
Enable quick and easy access to certs and information to maintain your reputation and credibility with customers and auditors.
The power to drive your supply chain
Improve reliability and performance
Identify and review any potential problems with data and product from vendors to reduce the risk of missing documentation or incorrect parts. Give your teams and customers easy access to certs throughout the life of the part. 
Enhance customer confidence and satisfaction
A strong, stable, and consistent cert process creates the reliability and reputation to drive business growth and maintain successful relationships with your customers. SmartCert delivers the tools you need to exceed communication standards and provides your customers with free, 24/7 access and cloud-based storage.
Support continuous improvement
Seamlessly receive, review, and store documentation, test reports, and material certs to maintain a high level of traceability as parts move along the supply chain. Check the box on continuous improvement by upgrading your paperwork process to the SmartCert network.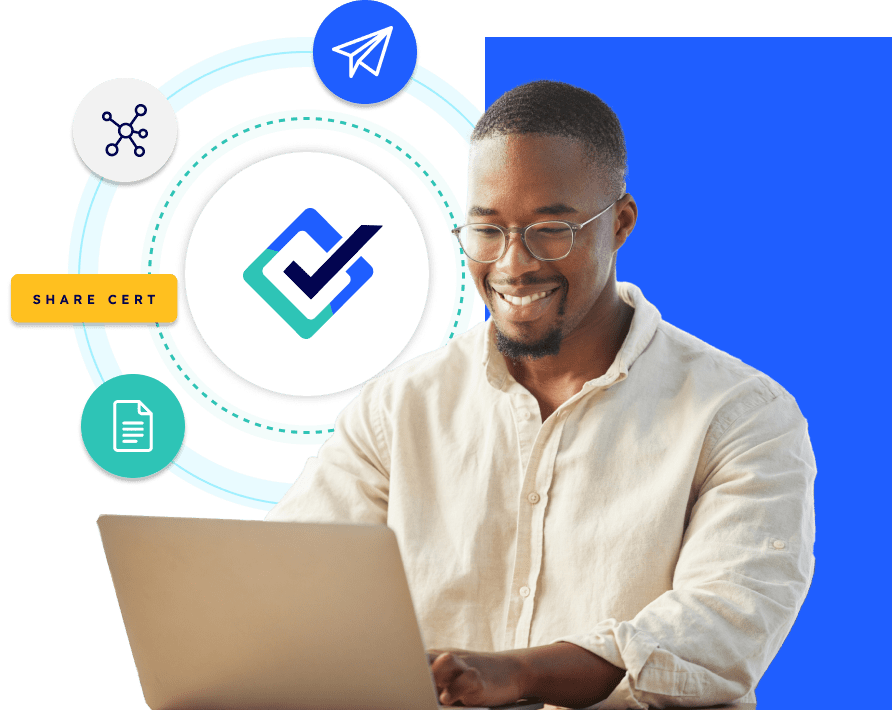 RELATED FEATURES you may be interested in
See what else SmartCert can do

Cert Processing Tools
Centralized Dashboard

Cert Creation And Delivery
Cloud Storage

Enhanced Security

Integration


Cert Creation and Delivery


Ready to streamline how
you manage your certs?
SmartCert has everything you need to seamlessly receive, manage, create, and share your certs. Book a discovery call today to get started.